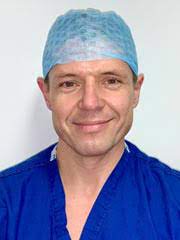 DR SERGEI VAGANOV, FRCA, CONSULTANT IN ANAESTHESIA AND INTENSIVE CARE
Dr Vaganov is a consultant in anaesthesia and intensive care with more than 10 years' experience on NHS and in a private sector. Dr Vaganov has completed a 7-year national Anaesthetic training program at Oxford in 2008 and has been practicing in the field of cosmetic plastic surgery for 7 years. On top of being an experienced anaesthetist, he had served as medical advisor to one of the UK biggest cosmetic surgery providers.
Dr Vaganov is closely involved in teaching and supervision of medical students at Imperial Medical School. He has particular interest in intravenous anaesthesia.
He is also is very passionate about skiing and cycling. He has travelled the world and has very friendly and individual approach to each patient needs.