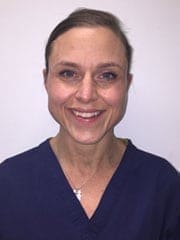 DR ANNA RICCOBONI, CONSULTANT ANAESTHETIST
Dr Anna Riccoboni graduated from Sheffield University in 2002 and completed her anaesthetic training at St Georges School of Anaesthesia in 2014. Dr Riccoboni's main NHS base is Surrey & Sussex Healthcare NHS Trust and she is also a partner in Surrey & Sussex Anaesthetists LLP. She is a general anaesthetist, anaesthetising for trauma, orthopaedic, breast, paediatric and general surgical cases.
Her speciality interests include: obstetric anaesthesia and is Departmental Lead for both Anaesthetic Training, Education and Patient Safety. Dr Riccoboni is a member of the Difficult Airway Society, The Association of Anaesthetists of Great Britain & Ireland and the Obstetric Association of Anaesthetists.